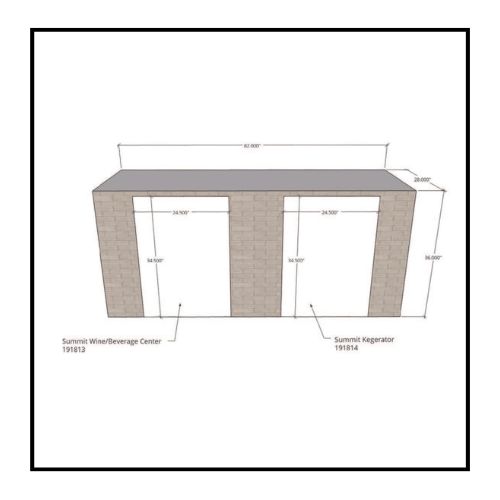 82" Buffet Island (BID82)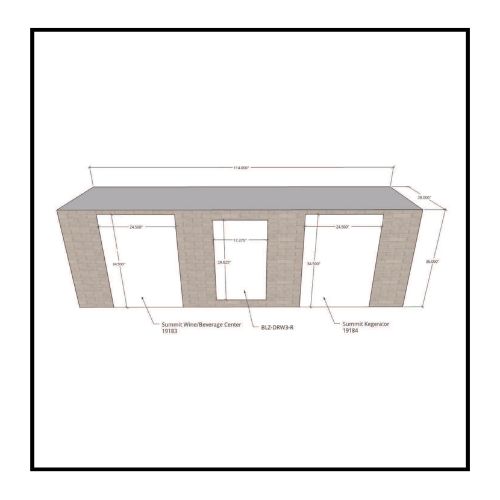 114" Buffet Island (BID114)
Why do you need Buffet Corner Cabinets?
Buffet corner cabinets serve as an ingenious solution to optimizing space and infusing an element of style in both indoor and outdoor settings. Ideal for smaller areas or uniquely shaped layouts, these versatile cabinets bring functionality and elegance to social gatherings by offering ample storage and an inviting serving station for delectable dishes and beverages. Skillfully crafted from a variety of materials, such as wood, metal, or weather-resistant synthetics, buffet corner cabinets effortlessly blend with existing décor and withstand the test of time. By incorporating a buffet corner cabinet into your entertainment area, you create a welcoming focal point that elevates the overall experience for both hosts and guests alike, making it an essential investment for memorable celebrations.
Satisfaction Guarenteed
EZ Finish Systems offers top-quality finishing products that are designed to meet the needs of a variety of projects.
Expert Service
EZ Finish Systems offers a wide range of expert services to help customers achieve their project goals.
Freequently Asked Question
Buffet corner cabinets are specifically designed to fit snugly into corners, optimizing space utilization and accommodating unique room layouts. Traditional buffet cabinets, on the other hand, are typically larger and designed for placement along a straight wall.
Yes, buffet corner cabinets are suitable for both residential and commercial applications. They provide an efficient serving solution for restaurants, event venues, and other hospitality settings where space is limited or a unique layout requires a tailored approach.
We don't personally but you can add some buffet corner cabinets feature built-in lighting to enhance the display of your dishware, glassware, or decorative items. This added touch can create an inviting ambiance and showcase the elegance of your buffet corner cabinet.