Ready to Finish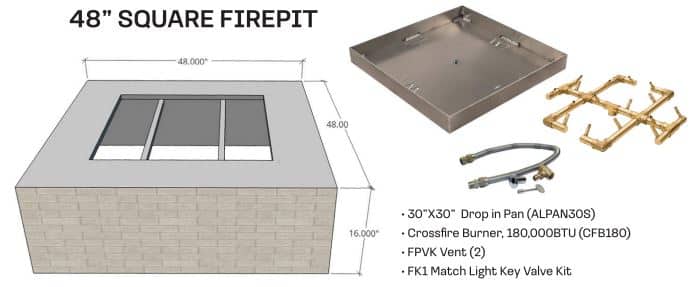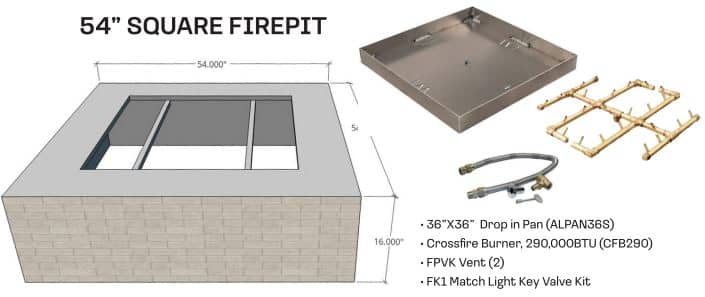 Outdoor firepits are a popular addition to any backyard or outdoor living space. Square firepits offer a sleek and modern look that can complement any outdoor decor. They provide a cozy and intimate atmosphere, perfect for gathering with friends and family on cool evenings. Additionally, the square shape allows for easy placement in corners or against walls, maximizing space utilization. With EZ Finish Outdoor Systems' pre-built firepit structures, installation is quick and easy, so you can start enjoying your outdoor firepit in no time.
Quality Products
EZ Finish Systems offers top-quality finishing products that are designed to meet the needs of a variety of projects.
Expert Service
EZ Finish Systems offers a wide range of expert services to help customers achieve their project goals.
You can add any accessory you want, you do not have to use the ones in the photos below.
Freequently Asked Question
An outdoor square fire pit is a versatile and stylish heating element that can be used in various outdoor settings such as patios, gardens, or terraces. It features a square-shaped design and can utilize various fuel sources like wood, propane, or natural gas to produce heat and ambiance.
Square fire pits are available in a wide variety of materials, including steel, cast iron, concrete, and stone. Each material offers different levels of durability, aesthetics, and heat retention, allowing you to choose the perfect fire pit for your outdoor space.
To ensure safe operation, place your square fire pit on a level, non-flammable surface, and maintain a safe distance from combustible materials. Always use a protective spark screen and ensure proper ventilation when burning wood or other fuels. Regularly clean and inspect your fire pit to prevent buildup of debris and potential hazards.