Ready to Finish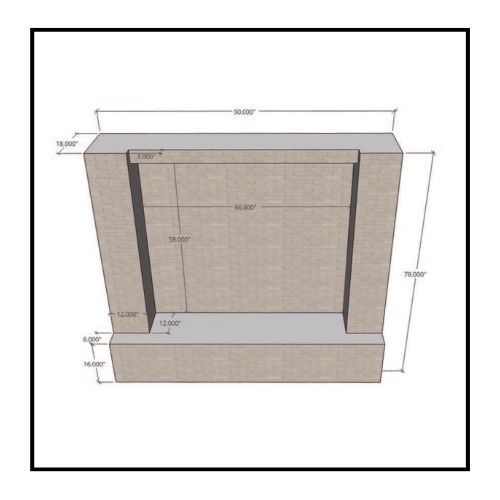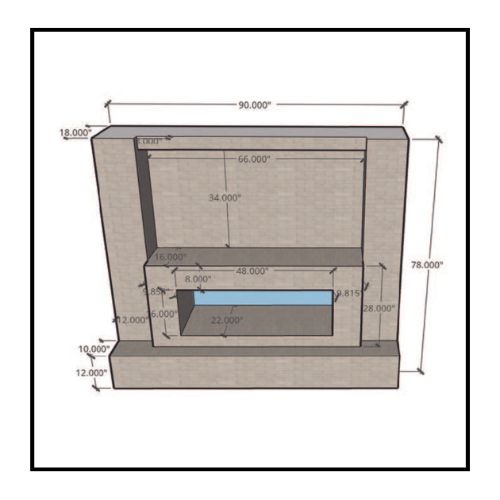 Fireplace with TV Mount (OTV90)
72" Bolt-on-Hearth Option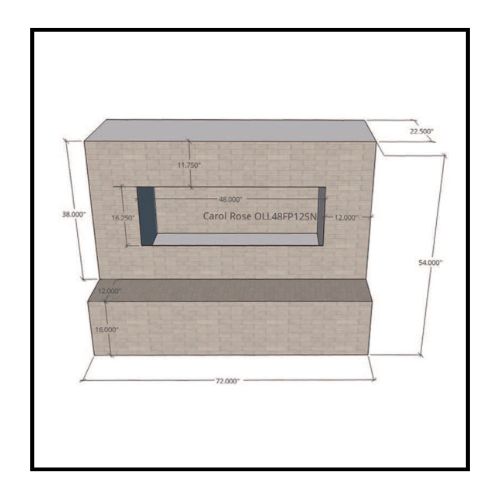 One Sided (0FP821S) 12" X 16" X 72"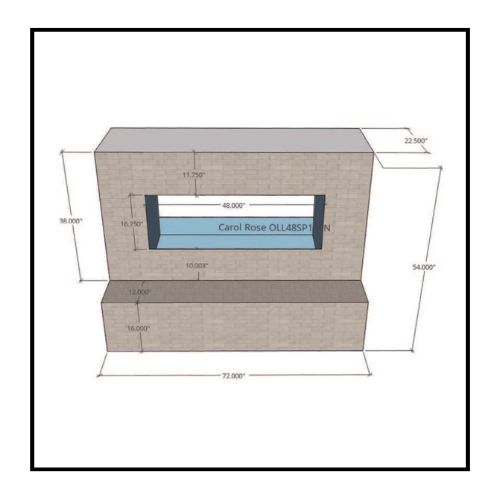 Two Sided (0FP722S) 12" X 16" X 72"
84" Bolt-on-Hearth Option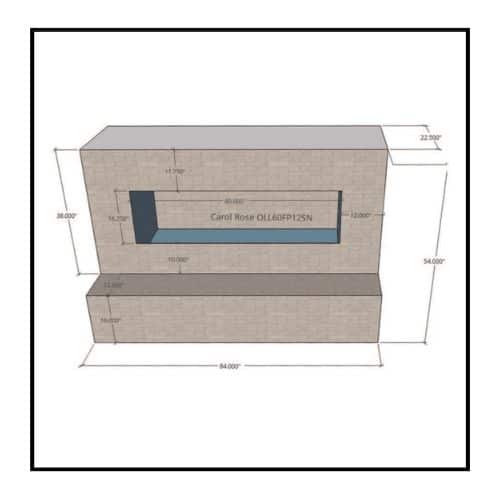 One Sided (0FP841S) 12" X 16" X 84"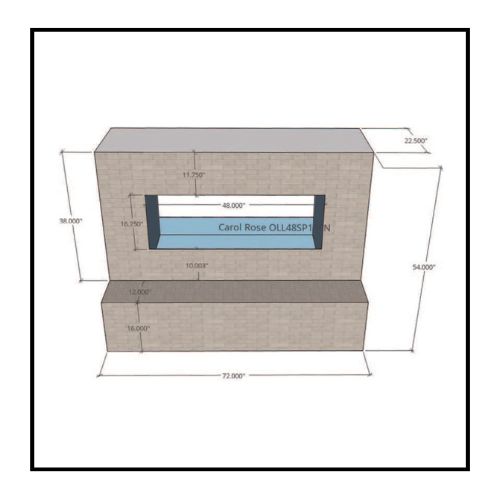 Two Sided (0FP842S) 12" X 16" X 84"
Superior Outdoor Vent-Free Fireplace
Why Add Fireplace & TV Wall's to your outdoor structure?
Outdoor fireplaces and television systems are a popular addition to many outdoor living spaces. Outdoor fireplaces provide warmth and ambiance to any outdoor gathering, allowing you to enjoy the outdoors even when the weather is chilly.
They can also serve as a focal point for your outdoor space, adding an element of design and sophistication. In addition, outdoor television systems allow you to entertain guests or relax while watching your favorite show or sports game in the comfort of your outdoor living space. This can be a great way to extend your indoor living space into the outdoors, providing you with even more space to enjoy and entertain.
Overall, the combination of outdoor fireplaces and television systems can enhance the functionality and aesthetics of your outdoor living space, providing you with a comfortable and inviting space to enjoy with friends and family.
You can add any accessory you want, you do not have to use the ones in the photos below.
Satisfaction Guarenteed
EZ Finish Systems offers top-quality finishing products that are designed to meet the needs of a variety of projects.
Expert Service
EZ Finish Systems offers a wide range of expert services to help customers achieve their project goals.
Freequently Asked Question
An outdoor fireplace can provide warmth, create ambiance, and serve as a focal point in your outdoor living space. It can also extend the use of your outdoor space into the colder months, allowing you to enjoy your patio or backyard even when the weather turns chilly.
A television wall can add entertainment value to your outdoor living space, allowing you to watch your favorite movies, shows, or sports events while enjoying the fresh air and beauty of the outdoors. It can also provide a focal point for social gatherings and make your outdoor space more inviting and comfortable for guests.
When choosing an outdoor fireplace or television wall, it's important to consider factors such as size, style, materials, and budget. You'll want to choose a design that complements the overall aesthetic of your outdoor living space and fits your specific needs and preferences. Additionally, it's important to ensure that your chosen design is safe, durable, and easy to maintain in outdoor conditions.